myni's contributions this Giving Tuesday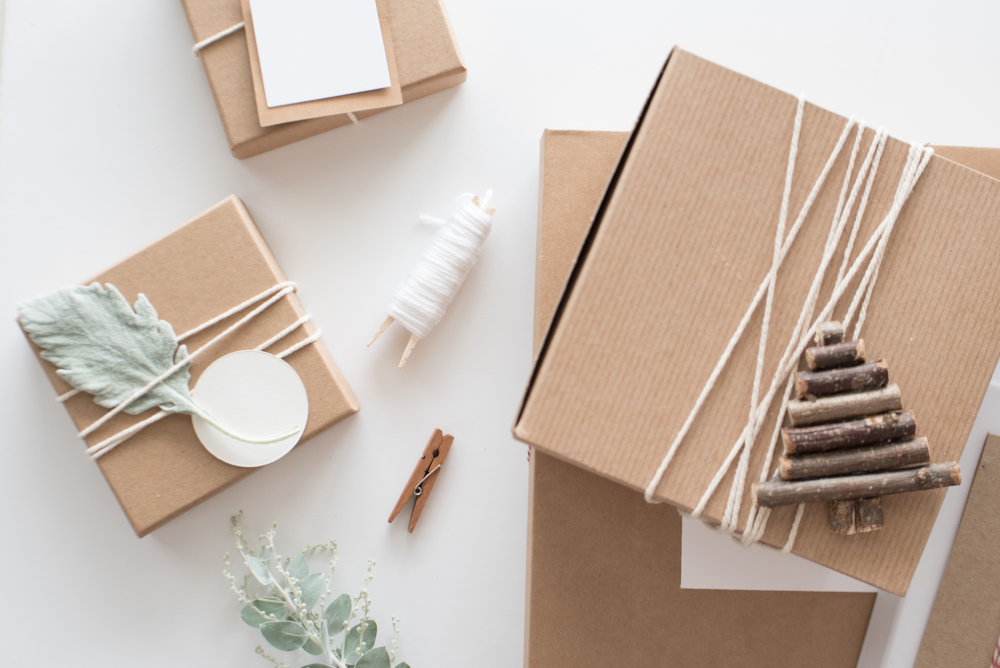 The shopping season is upon us, and so are the discounts. Every year retailers offer huge discounts on their products and sell their remaining stock before Christmas. So while the holidays are a great time to buy gifts for your loved ones, they significantly impact our environment.
Every Black Friday and Cyber Monday, industries generate billions of dollars. But, in turn, they leave behind more carbon emissions and tons of waste. So at a time when sustainability should be at the heart of every business, Black Friday may sound like a bad idea.
Well, don't get us wrong. We are all in for giving our customers the best discounts this holiday season. We believe in serving the entire community, and discounts are a great way to do that. But as a sustainable company, we have decided to step forward and do a bit more this holiday season.
At Myni, we decided to celebrate Giving Tuesday with Clean Air Task Force. This non-profit organization is committed to protecting our planet from the worst impacts of climate change. As part of our contribution to our planet earth, we wanted to do something positive. Therefore, we have decided to donate 40% of all our profits to this cause between November 29 and December 4.
Clean Air Task Force - What Is the NPO All About?
Clean Air Task Force is a non-traditional, fact-based organization working to combat climate change. At a time when technology is advancing, the organization is committed to decarbonizing the global energy system to address climate change. Over the past 25 years, CATF has played a unique role in the environmental and climate movement.
Over 70% of the emissions causing global warming and climate change come from our energy system. Each year, our energy systems produce nearly 40 billion tons of carbon dioxide emissions, driving our planet toward an irreversible tipping point. Clean Air Task Force is a science-driven, strategic, and solutions-oriented organization working toward bringing optimistic results.
Why Did Myni Partner Up with CATF This Giving Tuesday?
Our planet is in severe danger, and now is the time to start making a difference, not only on a personal but also on a business level. With all the products we make at Myni, we strive to make a positive change for our planet.
We are reducing plastic waste by making reusable and biodegradable products. Myni embarked on the journey to reduce carbon dioxide emissions in 2020. This Giving Tuesday, we've teamed up with Clean Air Task Force to offer hope with bold and lasting solutions for the climate.
Like other companies, we will celebrate Black Friday and Cyber Monday by offering excellent product deals. But unlike others, we know how this will impact our environment.
Black Friday is the time when thousands of customers are shopping online. As a result, companies mass-produce products for this holiday and ship multiple products to their customers. As a result of this mass production, this year's Black Friday is expected to produce around 429,000 metric tonnes of greenhouse gas emissions. This emission is equivalent to 435 round-trip flights from New York to London.
Clean Air Task Force is an analytical and results-oriented organization focused on keeping carbon out of the atmosphere. That seems monumental, but CATF has been working on it every day for more than 25 years. Its mission is to drive the technological and policy changes needed to achieve zero emissions and make the Earth a high-energy planet at an affordable cost.
The organization seeks to meet the world's growing energy demand in a way that is financially, socially, and environmentally sustainable. At Myni, we're donating 40% of all our profits to this cause between November 29 and December 4
While industries worldwide increase carbon emissions during the holiday season, Myni seeks to reduce them from the atmosphere. Therefore, we are supporting a cause trying to reduce greenhouse gasses.
How Can You Help This Giving Tuesday?
Giving Tuesday is considered an international day of giving and falls on the first Tuesday after Thanksgiving. It's a day when you can do your part to help protect the environment. On this Giving Tuesday, you can contribute to the planet by learning more about climate change and its impacts.
Climate change is real, and we can already feel its effects all around us. We can make more informed choices by learning about carbon emissions and their impact on our atmosphere.
The first change you can make in your daily life is to reduce plastic consumption. For every ounce of plastic produced, one ounce of CO2 is emitted. You can reduce this emission by choosing reusable and biodegradable products, and you can start your journey with us.
At Myni, we strive daily to create sustainable products that are good for you and our planet. We're committed to reducing the environmental impact of our personal products by offering biodegradable and safe products for the entire family.
With our R&D team, we've developed non-toxic, refillable cleaning and personal care products. All our products are produced in Canada and emit 95% less carbon dioxide. In addition, they are made with naturally sourced ingredients to keep you, your home and the planet clean and safe. 
This Giving Tuesday, join Myni and Clean Air Task Force in working to reduce carbon emissions in the atmosphere and make the Earth a zero-emission, high-energy planet.
0 comments